WASHINGTON, D.C. - SUNDAY, JUNE 4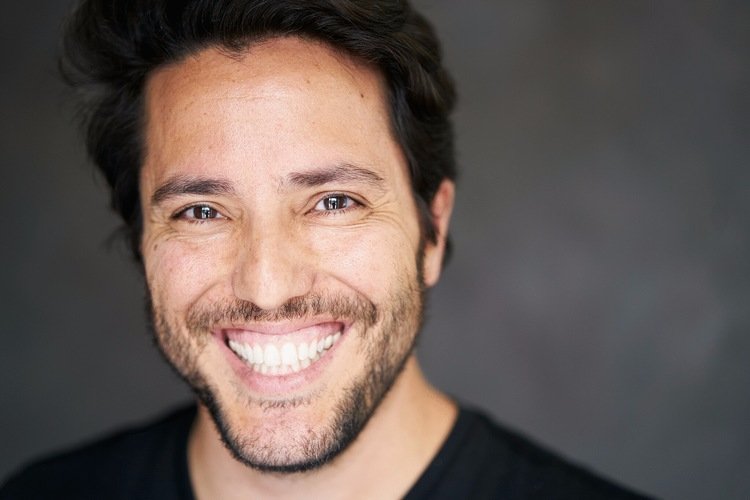 Moshe Zusman is Washington, DC's premier headshot photographer. His course will be on Sunday afternoon, June 4, 2017 from 1-6:30pm at the KIMPTON GLOVER PARK HOTEL, 2505 Wisconsin Ave NW, Washington, DC 20007.
He will provide a two part course in this Legends class:
PART 1: Breaking into a New Market – Headshots!
Breaking up is hard to do, but breaking in is even harder!
Learn alongside Moshe Zusman who created a successful wedding photography business from scratch after moving to the US from another country. See how after becoming one of D.C.'s most sought after wedding photographers, he found a way to break into headshot photography and spend more time with his family. Hear how you too can start from scratch to build a thriving photography business doing what you love.
This lecture will discuss what to do when you move to a new town, want to break into a new market or change your focus. We'll address every aspect from business and marketing to social media and how to get your name out there. You'll leave this class ready to mold your photography business into what you've always wanted it to be no matter where you are.
You'll learn:
Set up a portfolio, website, and brand quickly
Ways to successfully move from one genre of photography to another
Be ready to photograph any subject from yogi's and actors to realtors and businessmen
PART 2: Headshots with a Fashion Kick Lecture/Demo
From actors and businessmen to models and pageant queens, yogis and kids - learn how to create headshots with a fashion kick. We'll cover the different lighting techniques, manipulating background exposures, ratios, and posing to make any subject and shoot look like a supermodel!
Expect to shoot during the hands-on portion of this class with direct guidance into making your images what you want them to be.
You'll learn:
Master a variety of lighting techniques
Learn how to build a headshot studio in any environment
How to get the best out of your clients in a short session
You can learn more about Moshe at
www.moshezusman.com
and see a sample collection of his work below. To book Moshe for a headshot, check out his site catered specifically to that specialty:
www.headshotdc.com
.
Moshe first fell in love with photography while shooting weddings in Israel. Shortly after moving to the U.S. he established himself as a world-renowned photographer specializing in weddings, events, headshots, portraits and fashion photography.
Now with over a decade of photography experience, Moshe is recognized for his innovative use of lighting and color, and a uniquely confident style. His work has earned him countless accolades including recognition in local and national media outlets. Moshe is also a leader in the industry teaching the art and business of photography to thousands of photographers speaking at events including WPPI, PDN PhotoPlus, ShutterFest and intimate workshops across the country.
Moshe is dedicated to client experience, quality craftsmanship, and creating a beautiful final product that both he and his clients are proud of. But most importantly, he is known for his fierce love for his family, friends and spending time with both.